Commercial Pest Control
As a business, your success depends on building trust with customers. Unfortunately, pest problems with earwigs, rats, mice, cockroaches, bed bugs, ants, or other pests can quickly tarnish that reputation. Their impact doesn't stop at your bottom line - pests in or around your building can also pose a threat to your customers and business.
from retail business and property management to food service and more—and identifies the best pest control program to comply with strict commercial regulations. It's commercial pest control from the experts and built to succeed, so your business can continue to grow.
Dynamic's Integrated Pest Management program examines your specific type of business.
Contact Us to request a free evaluation from Dynamic's Commercial team, or call us to make an appointment. Let our 30-plus years of pest control experience discreetly put an end to your pests. We serve Kitchener, Waterloo, Guelph, Mississauga, Brampton, Owen Sound and area.
Commercial Odour Control
If you commercial enterprise using odourous materials, or creates unpleasant smells, Dynamic can help. We've created a system for use in…
Industrial kitchens
Food processing
Garbage chutes and garbage rooms
Transfer station tipping floors and driveway cleaning
Cleaning garbage trucks
Garage and industrial cleaning

It contains surface-modifying and aggregating properties and catalytic properties.
It contains amphiphilic substances and chemical compounds that have hydrophilic (water attracting) and lipophilic (fat attracting) properties. These compounds: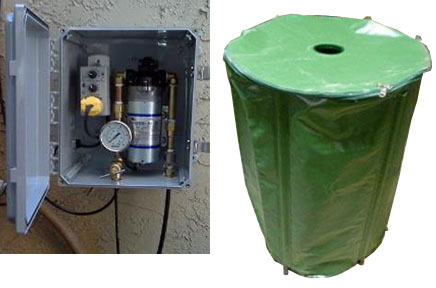 Controls a variety of odours including:
Hydrogen sulfide gas (Rotten eggs)
Amines (Fishy odour)
Ammonia
Diamines
Mercaptans (Skunk)
Organic sulfides (Rotten cabbage)
Skatole (Fecal matter)
Volatile fatty acids
Ketones
Why is this cost effective?
Pumps can be set to turn on during set (open) hours
Volume of catalyst can be adjusted to suit customers' needs at a price point for odour elimination or complaint reduction
Dispensing applicators are precise – no spillage
Dispensers are built for endurance